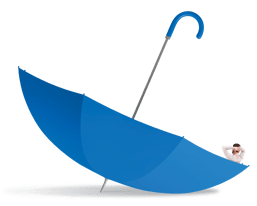 Introducing giant umbrella
Our umbrella service is designed to be simple, paperless and hassle free. We take care of all PAYE tax deductions, give you pension planning options and flexibility to choose your holiday pay model.
This page includes net income illustrations, the benefits of joining giant umbrella as well as links where you can join giant umbrella fully online, details on pensions, holiday pay and answers to our most frequently asked questions.
What are the benefits of choosing giant umbrella?